Hello and welcome to Ray Crawford's official website.  

Ray is a talented singer and songwriter, who has 3 new Gospel CD's the past two years, and 20 years experience 

in the entertainment field. Here you can check out his upcoming shows, discography, and learn a little more about him.  

He entertains regularly for special events and parties, 

and ministers each week to Seniors at Alzheimers facilities. Music is such a common denominator, and reaches even the hearts and memories of those who 

have had no recolection of anything else for a long 

time. Their response to music is a constant blessing 

to Ray and a reminder of the power in music.  


"Even the mystery which hath been hid from the ages and from 

generations, but now is made 

manifest to His saints. To whom 

God would make known what is the riches of the glory of this mystery 

among the Gentiles;  which is Christ in you, the hope of glory."  

Col. 1:26-27

I invite you to sign my guest book so I will know you visited.  My guest book entries are cleared each week.  Thank you for stopping by.  

Ray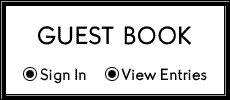 Ray's songs can ne purchased on the Discography Page.  

Songs for $.99 or buy the album.  Thank you !